Point 2 – Temporary power station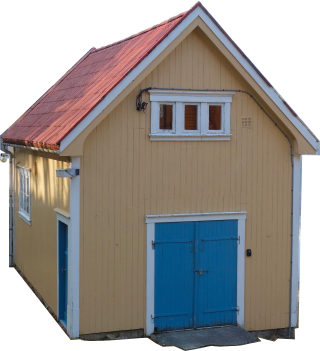 We're now at what became the heart in the village Flørli after the construction commenced in 1915. A private investor from Stavanger, Einar Meling (1883-1919) had bought the farm and homestead in Flørli with accompanying highlands and water-rights. He wanted to construct a power station that was to generate electricity for a smelting factory which also was to be built on site. Just a year after the rights had been secured and even before he had the official government permission (konsesjon), he started building quays and baracks in Flørli.
The small power station became operational in june 1917 and delivered the first electricity primarily needed for the pneumatic drills used to set dynamite and wedges in rocks so they could prepare the grounds for the factory.
In the yellow long-house with the post sign just next to power station was located the post office in Flørli and during the construction period, the local colonial store which you see on the pictures. That long-house was constructed as a barack in 1916 and then housed 47 labourers in addition to the store! Today the same building has two rental apartments with a total of 20 beds.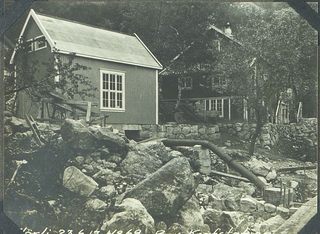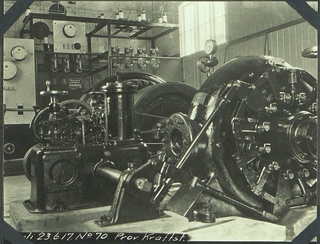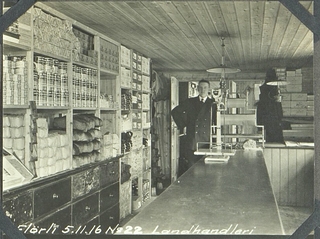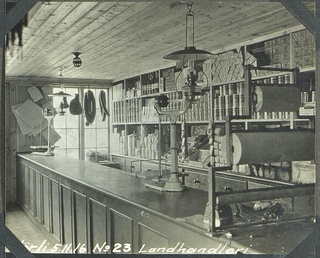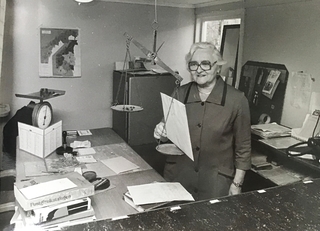 Flørli post office was opened the 1st november 1916, soon after the construction of the hydropower station commenced. The post was hosted in the local colonial store, then later in its own office. Handling the post was often the work of a woman, as the men working in the power station were not allowed a second job. It was a lucrative part-time job, waiting for the ferry to arrive two, later four times per week and then sorting the mail in the slots at the office for people to pick up.
Last to work as a "post-opener" as the position was called, was the wife of the station's director Solveig Johannessen. She held the office from 1958 to 1981 when she retired at the age of 70. No one wanted to take over the job after her and the Stavanger Post director made the long way to Flørli to thank Solveig for her many years of service.
Thanks to this history, Flørli still has its own postal code. That means that we do not have to pick up our parcels and letters at the local service centre as most others must, but that they get delivered by the ferry right to our front door!