Power Café and kiosk
Café & dining • Kiosk • Souvenir shop • Historic Exhibition • Hydropower Control Room • Art • Capacity, 120 guests. Wifi available.
You don't need to reserve a table, just show up! Unless you are a group: groups larger than 10 please preorder.
Average waiting time for meals is 10 minutes, but up to an hour on busy days.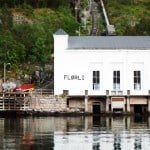 Opening hours 2021: see calendar. The historic hydropower hall from 1916 is a must-see in Flørli. In the large turbine hall, you can see an original turbine and visit the control room. The exhibition tells the tale of this feat of engineering, through pictures, artifacts and video.
In the hydropower hall is also the Power Café. An intimate, original café in the refurbished entry to the hall. The café serves coffee and cakes, waffles, lunch plates and a number of traditional Norwegian warm meals, click here for menu (see also our Food for Groups). There is also a Kiosk with basic necessities and a little Souvenir Shop. See pictures from the café.
School-pub
Pub – all rights • Meeting Room • Patio with lounge zone • Capacity, 40 guests. Wifi available.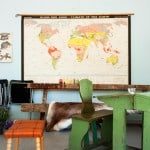 Opening hours 2021: see calendar. Openings times may be altered if the pub is reserved for group bookings or when there are special events.
VOLUNTEER IN THE PUB: our cosy pub is not a profitable affair and we need helpers to keep it open. Want to volunteer, read more here.
We've refurbished the old red school near the quay. It had two classrooms, that now have partly been joined. There is a bar and kitchen corner, from where we serve ham&cheese toasts and other bar snacks as well as coffee and alcoholic beverages. We've tried to preserve the intimate school atmosphere with decorative school signs, wall-maps and benches.
For groups, there are basic facilities and a projector to hold meetings. Outside the School-pub is a little patio with grill-tripods as well as a large sitting corner under canvas. See pictures from the School-pub.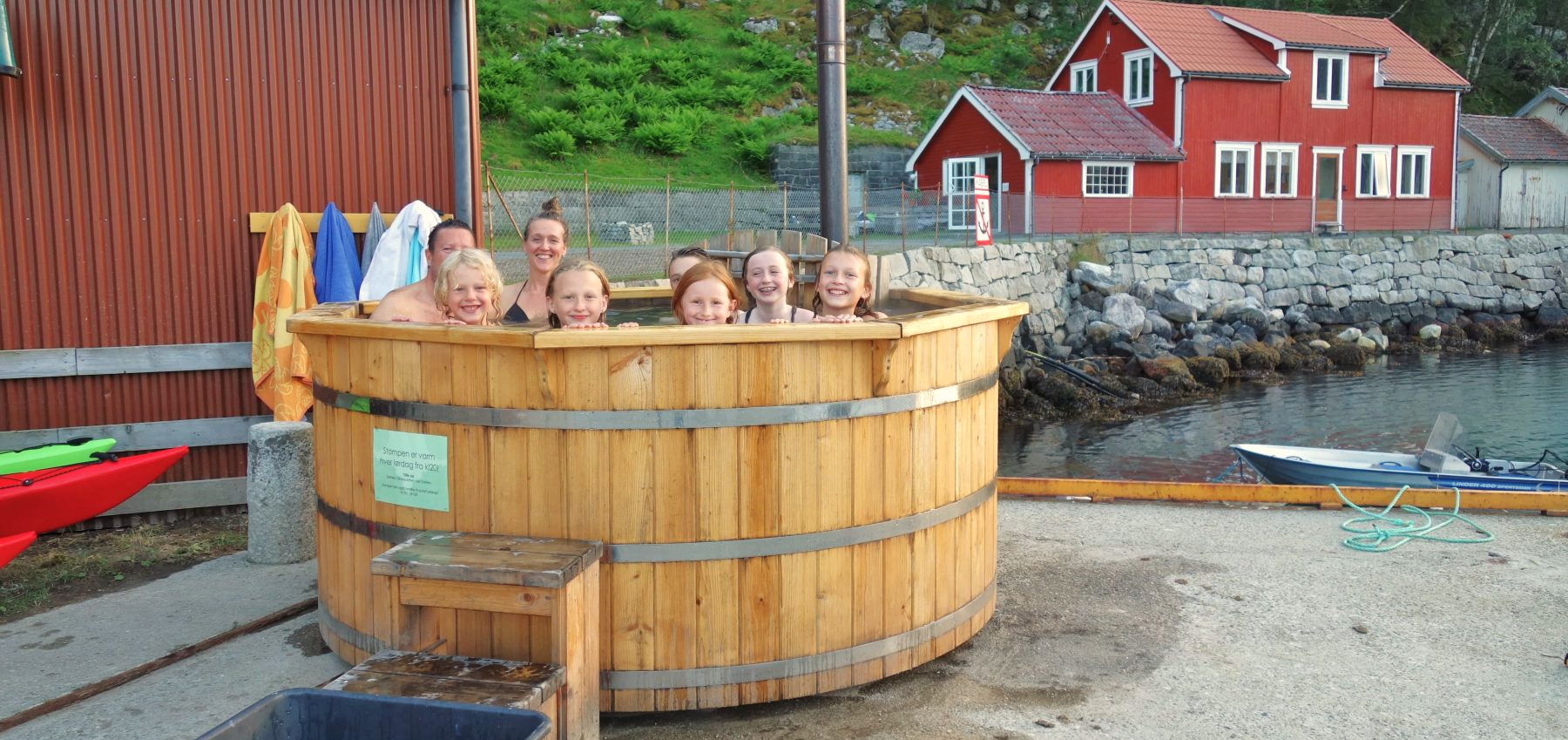 The woodfired hottub gets heated for groups on demand. Group rental 1600kr until 10pm. After 10pm it is available for any of our other guests to join in for only 120kr pp.