4 Apartments with Fjord View • Flørli Historic Hostel • Special Rooms
Price Guarantee, see footer.
Hostel and apartments
Flørli 4444 has four rental apartments, Flørli Historic Hostel and Special Rooms with shared facilities. All have a fjord view.
The standard of the apartments is basic, but fully equipped and with a kitchen, bath and electricity. There is no television. There is excellent internet in the nearby Power Café, weak signal inside most apartments. From the living room you have a nice view of the fjord and the harbour 100m away. There are 3 bedrooms and 9 beds in each apartment. Heating is electric and with wood.
Flørli Historic Hostel is a villa with 5 bedrooms and 17 beds. It was the guesthouse where prominent visitors of the power plant were hosted and it is still completely authentic: enter and enjoy living one hundred years ago! In the hostel you can book your own private bedroom or a single bed in a shared four-person room.
If you book a Special Room, you get to choose between three twin rooms and a four person room. These rooms have all been completely refurbished in 2017. They are close to the fjord and most have a great view! We especially recommend a romantic stay in Radioshed Mini-Suite. Read on.
4x9 beds in apartments + 17 beds hostel + 10 beds Special Rooms. Total capacity 63 guests. Prices from 220kr pp or 1600kr per apartment. Click here for overview accommodation prices 2019
Camping
You can camp on the flat meadow right next to the fjord! There are toilets and a shower in the historic power station 100m away (open 24 hrs). Possibilities for electricity to your tent and you can charge your phone and use internet in the nearby café. Fire up the bonfire or grill? We have bags of firewood and grilling equipment!
Camping costs 95kr pp, 60kr for children under 12. Use of shower included. Groups can rent a large teepee tent (lavvo), click here. Cooking equipment, sleeping bags and other outdoor gear can also be rented. Only tents are allowed on the camping: camping cars and caravans can not stay in Flørli.
Book early and unlock great DEALS!

Example: Twin-room in hostel, only 590kr per night (295kr pp). This offer is non-refundable.  
A welcome message from your host


Unless specified otherwise, prices do not include breakfast, rental of bed sheets or the end cleaning. These can be purchased as additional services. Rooms differ in layout and bedding and are located in different houses in the village. Basic health and fitness are required to walk up to the accommodation – up to 500m from the parking and 80 metres above sea level. Read more Frequently Asked Questions. Have a look at how to get here before booking a stay.
Flørli offers basic standard accommodation in a unique setting. We strive to offer attentive service with a personal touch: heartily and sincere, in clean and well-tended locales, sharing our joy to bring you among the best travel experiences Fjord Norway has to offer! 
Hessel Haker
Get a Discount!
Stay longer and unlock great deals
Select 2 or more nights in the booking calendar

FjordRetreat: select 2 or more nights off-season
BOOK EARLY AND GET 10% OFF! Use vouchercode: EARLYBIRD (valid until 15.04.2018, valid for period april to september)
Single bed in 4 person room
Book a regular hostel stay – enjoy the good vibes!

Shared 3-4 person room, mixed gender dorm

Stay in Flørli Historic Hostel or equivalent housing

Option: bed linen 110kr

Option: breakfast pack 110kr
Twin-room with shared bath
Price for two persons in a private hostel bedroom

Bunk bed or single beds

We also have three and four person rooms!

Stay in Flørli Historic Hostel or equivalent shared house

Option: bed linen 110kr

Option: breakfast pack 110kr pp
9-person apartment
Price examples: 9 guests = 2200kr, 4 guests = 1600kr

9-person apartment with 3 bedrooms and single beds

One bathroom with shower or bath, kitchen, dining corner

Livingroom with a great fjord view

Options: final cleaning 750kr, bed linen 110kr, firewood 60L 100kr
Flørli Historic Hostel (click to view)
Special Rooms (click to view)
Safe to book!
Safe to book! Standard cancellation policy, not valid for our non-refundable campaigns: free cancellation until 7 days before arrival. You can not cancel or change your booking less than a week before arrival.
Reserve now, pay later! All roomtypes except non-refundables are charged automatically a week before arrival. Reservations have to be guaranteed with a valid credit card. Non-refundable rates pay up front.
Price Guarantee when booking through Beds24: you always get the same or a better price on our site as through any other online platforms selling accommodation in Flørli.
Discover our Special Rooms: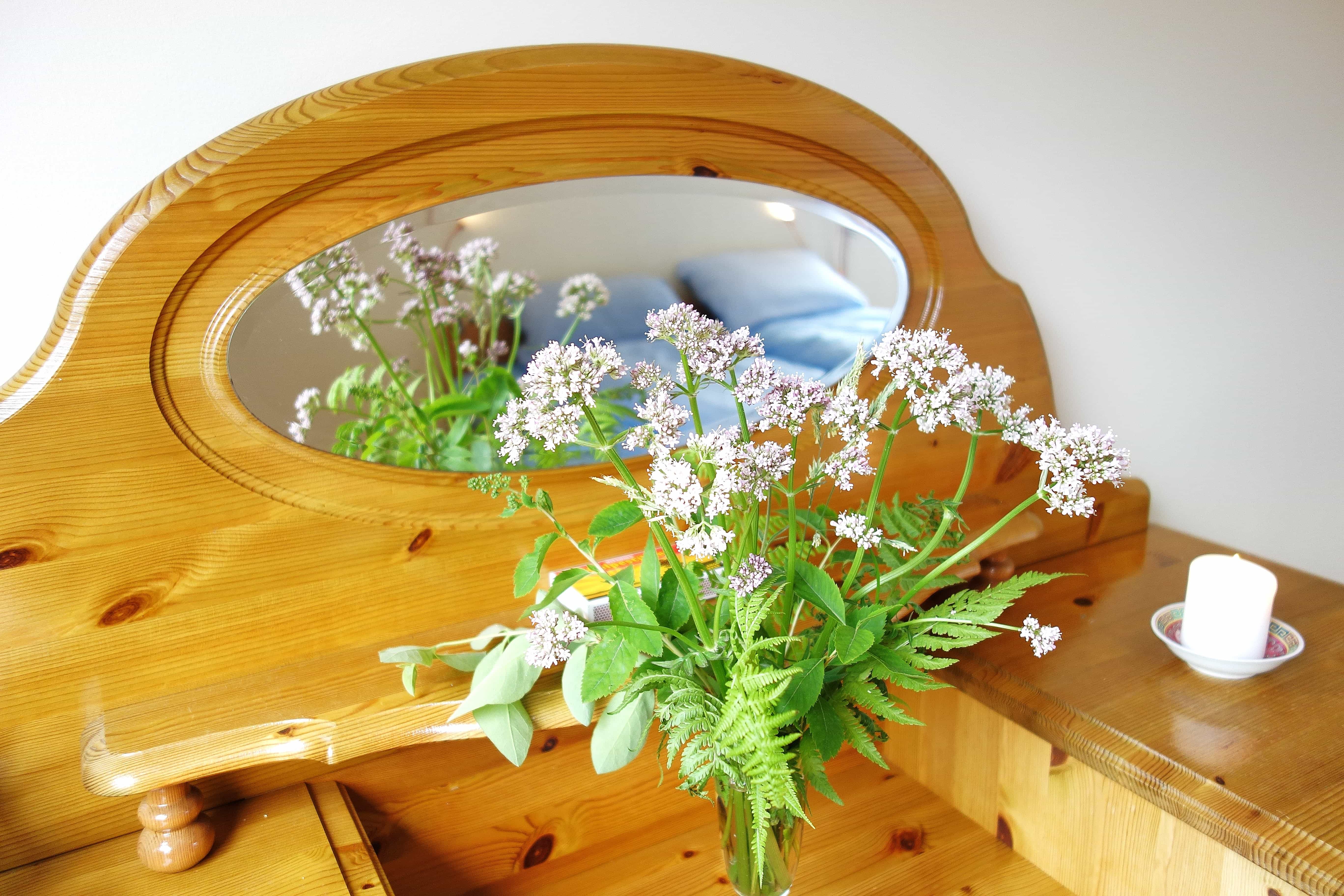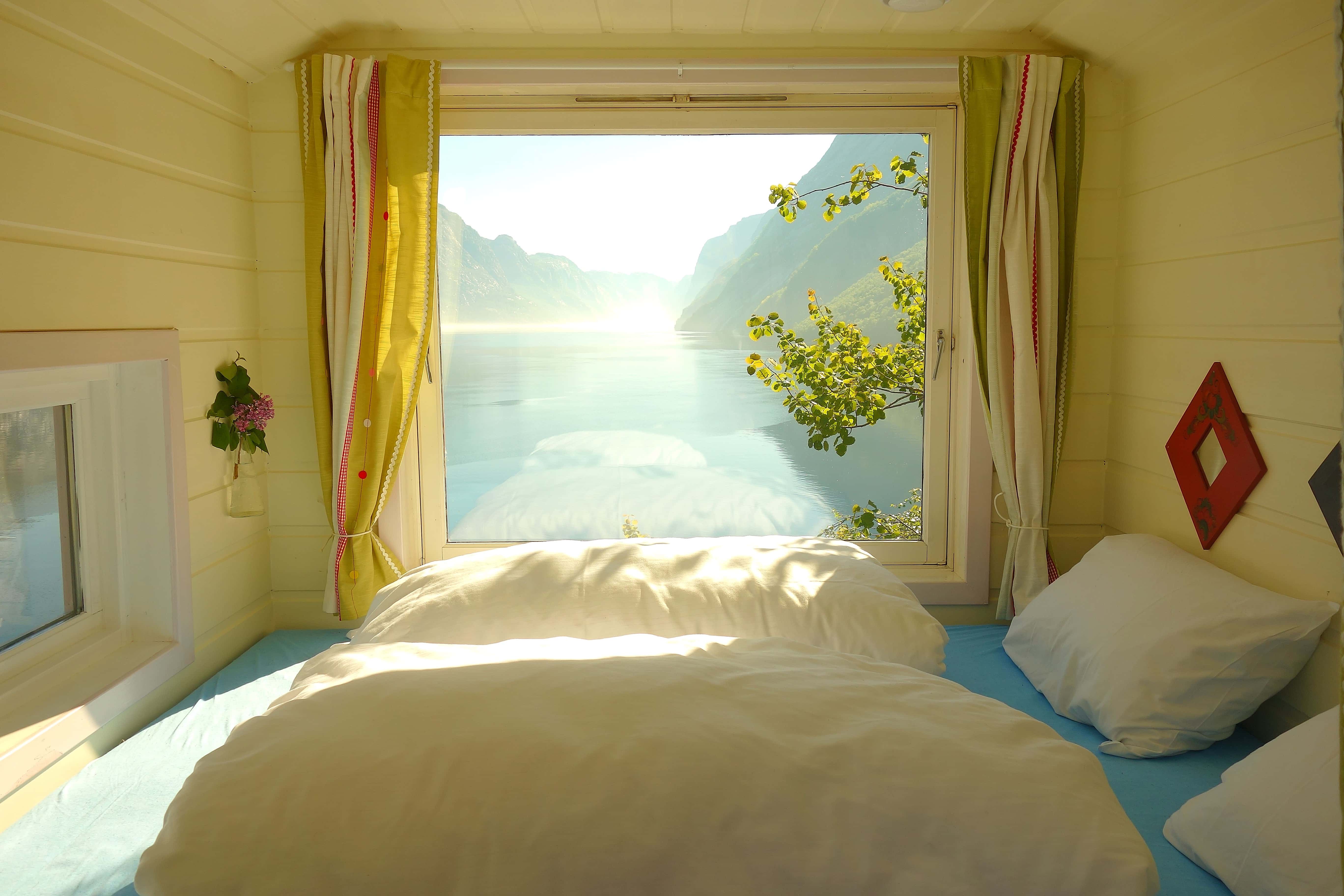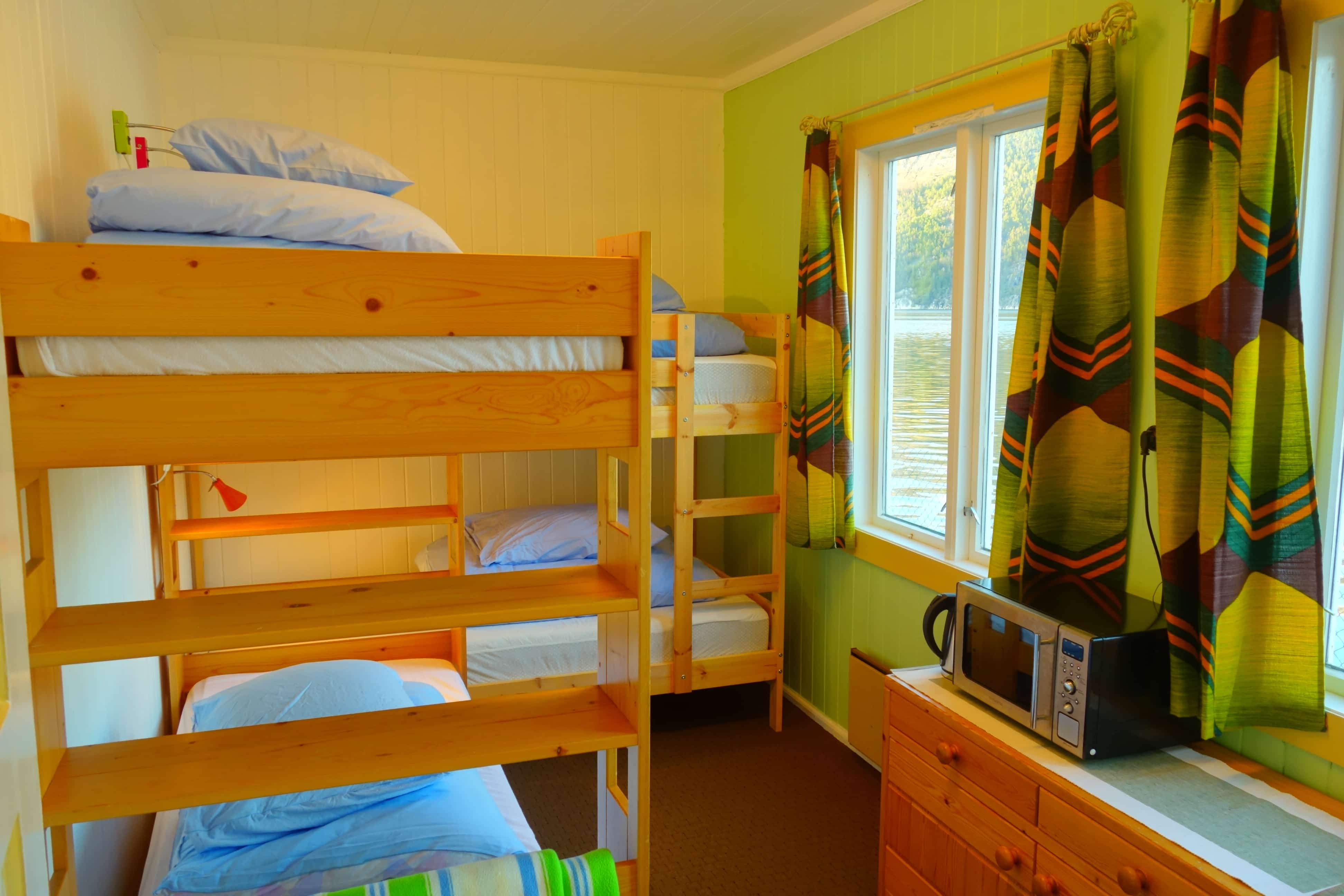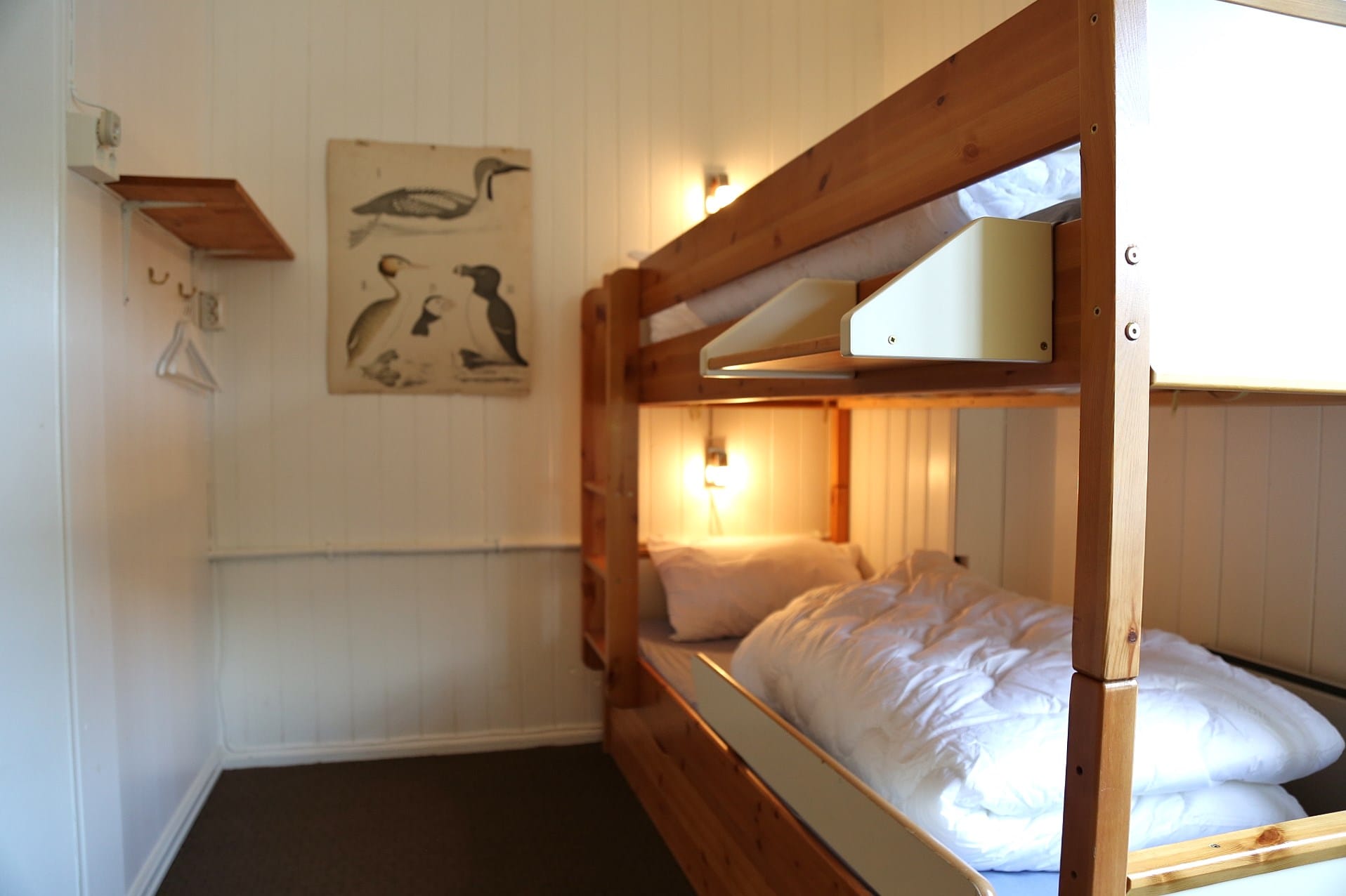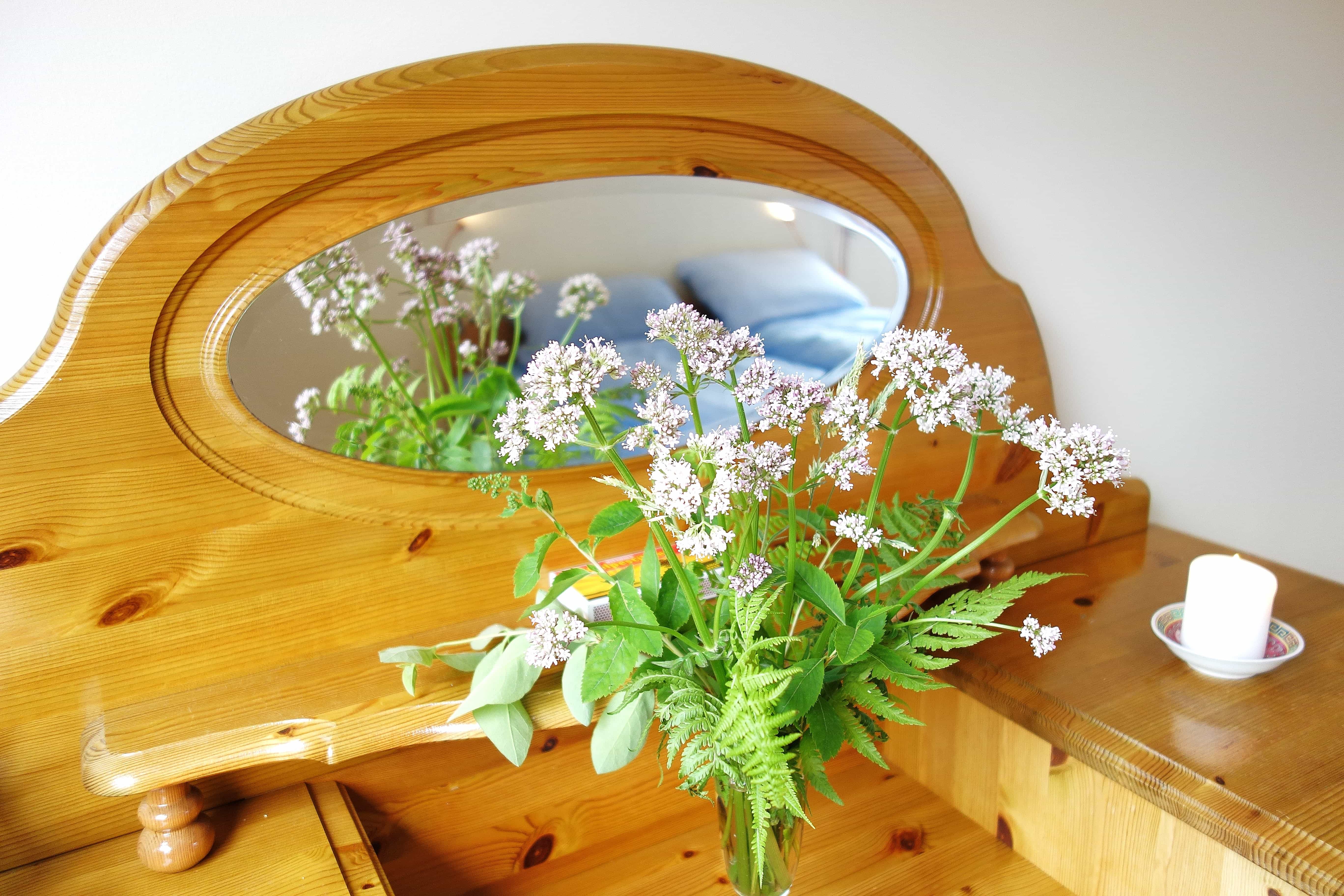 Discover our Special Rooms: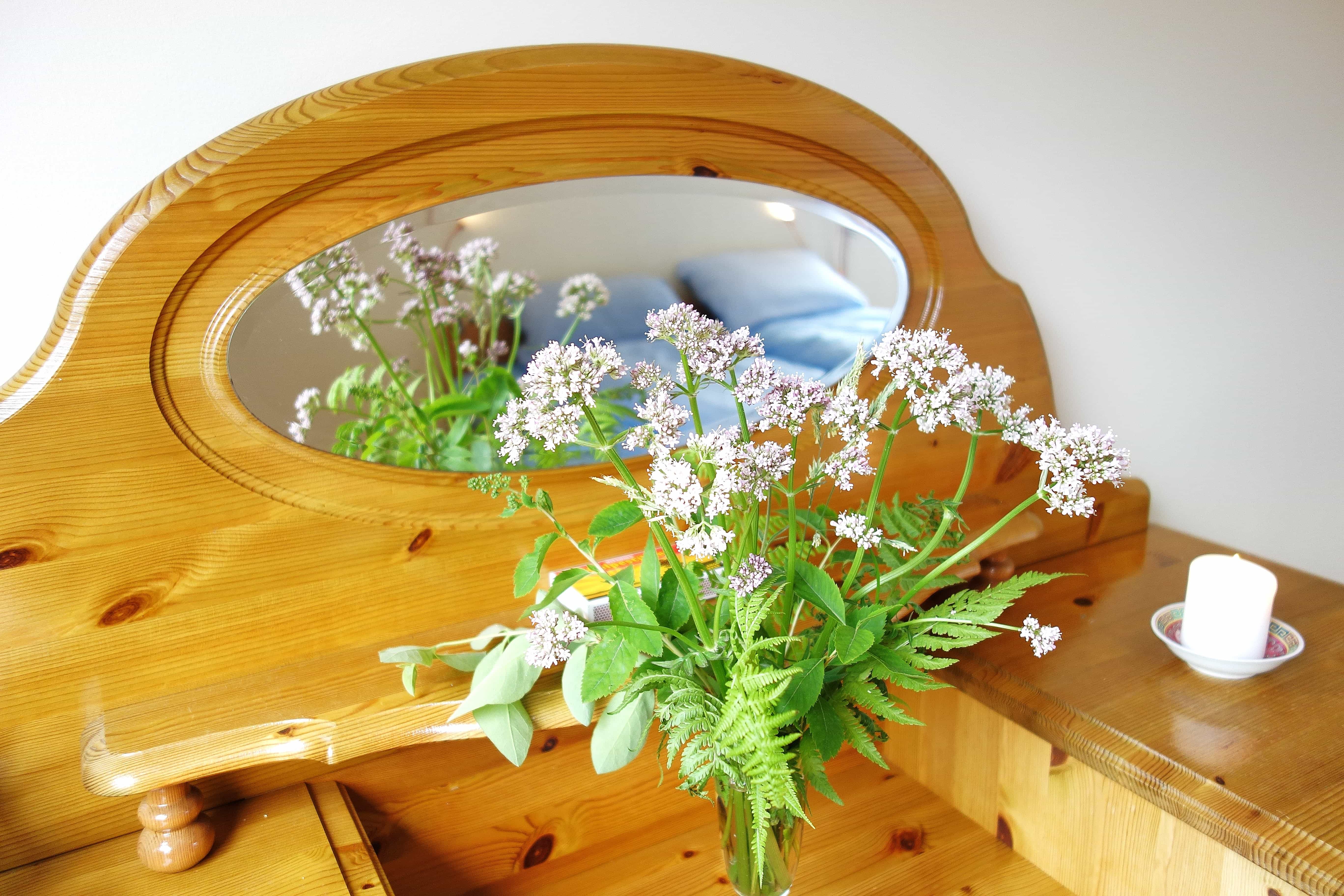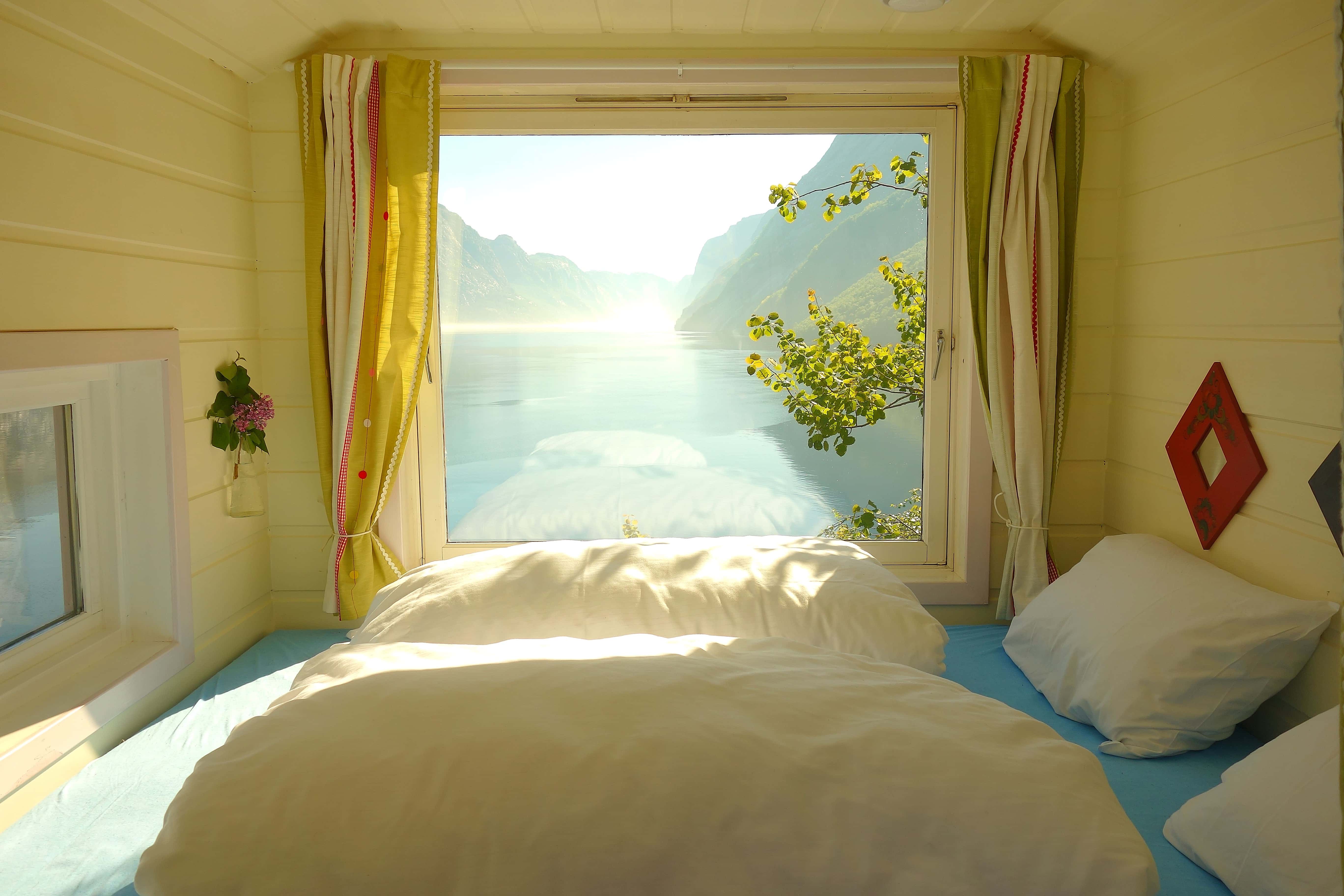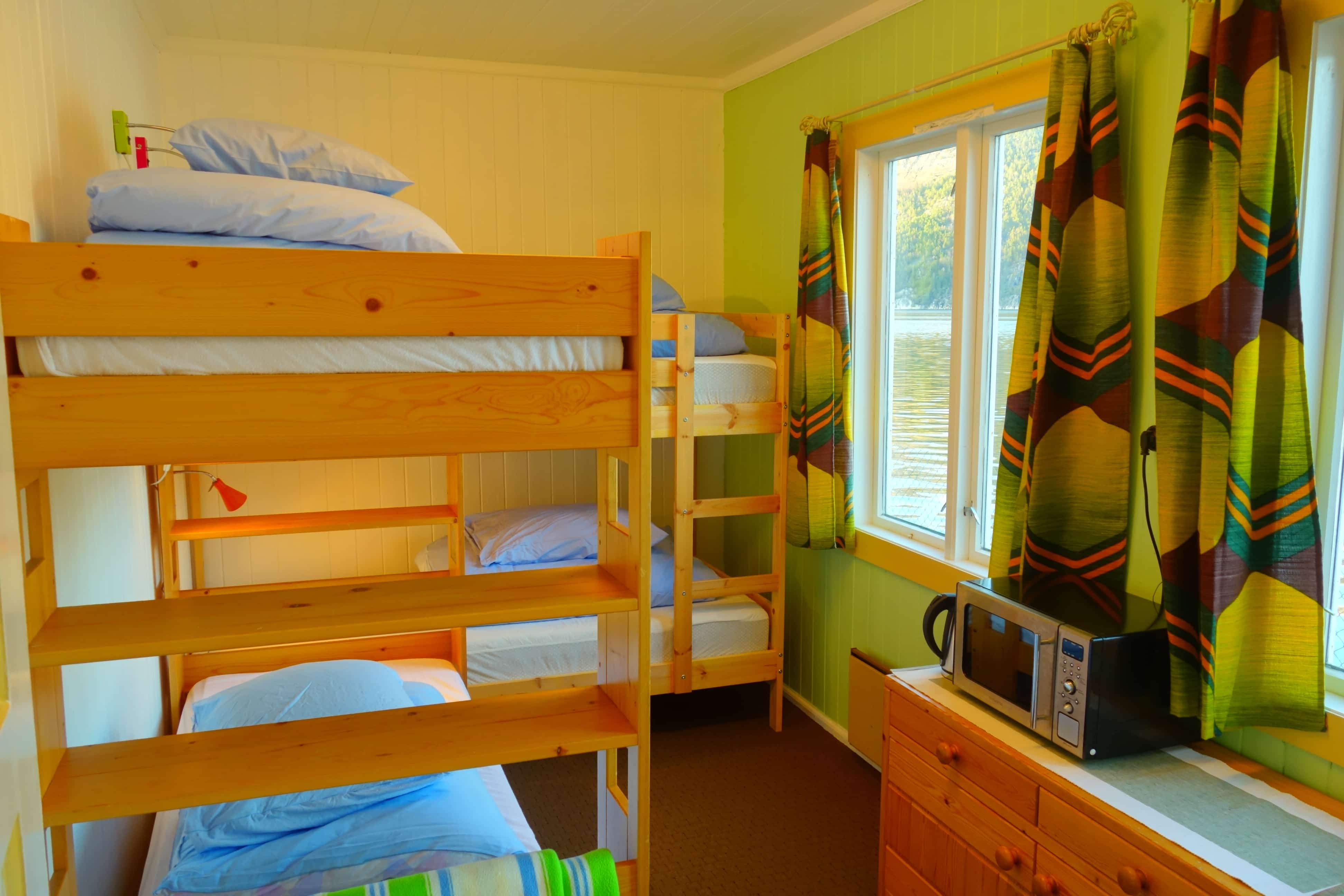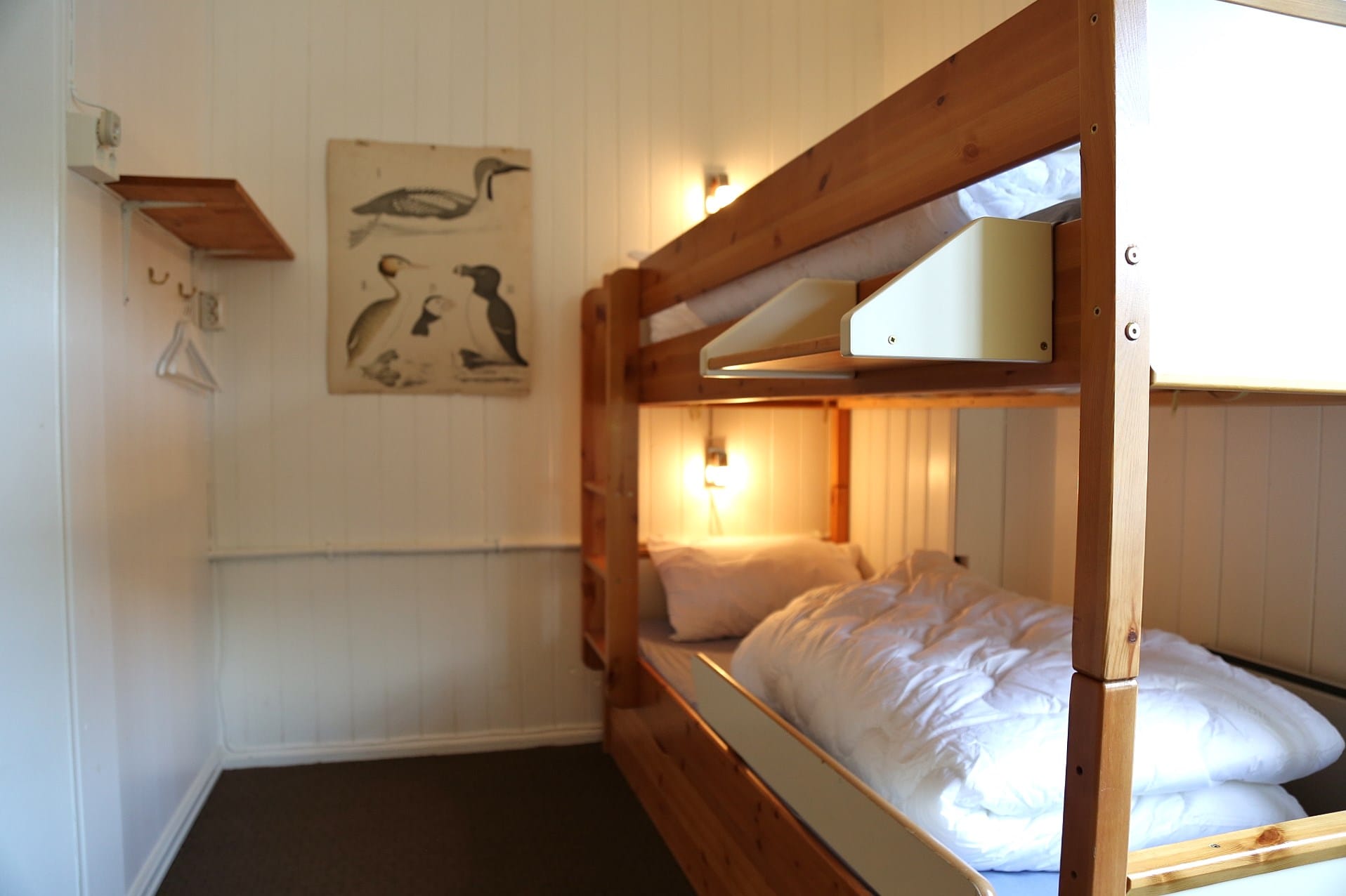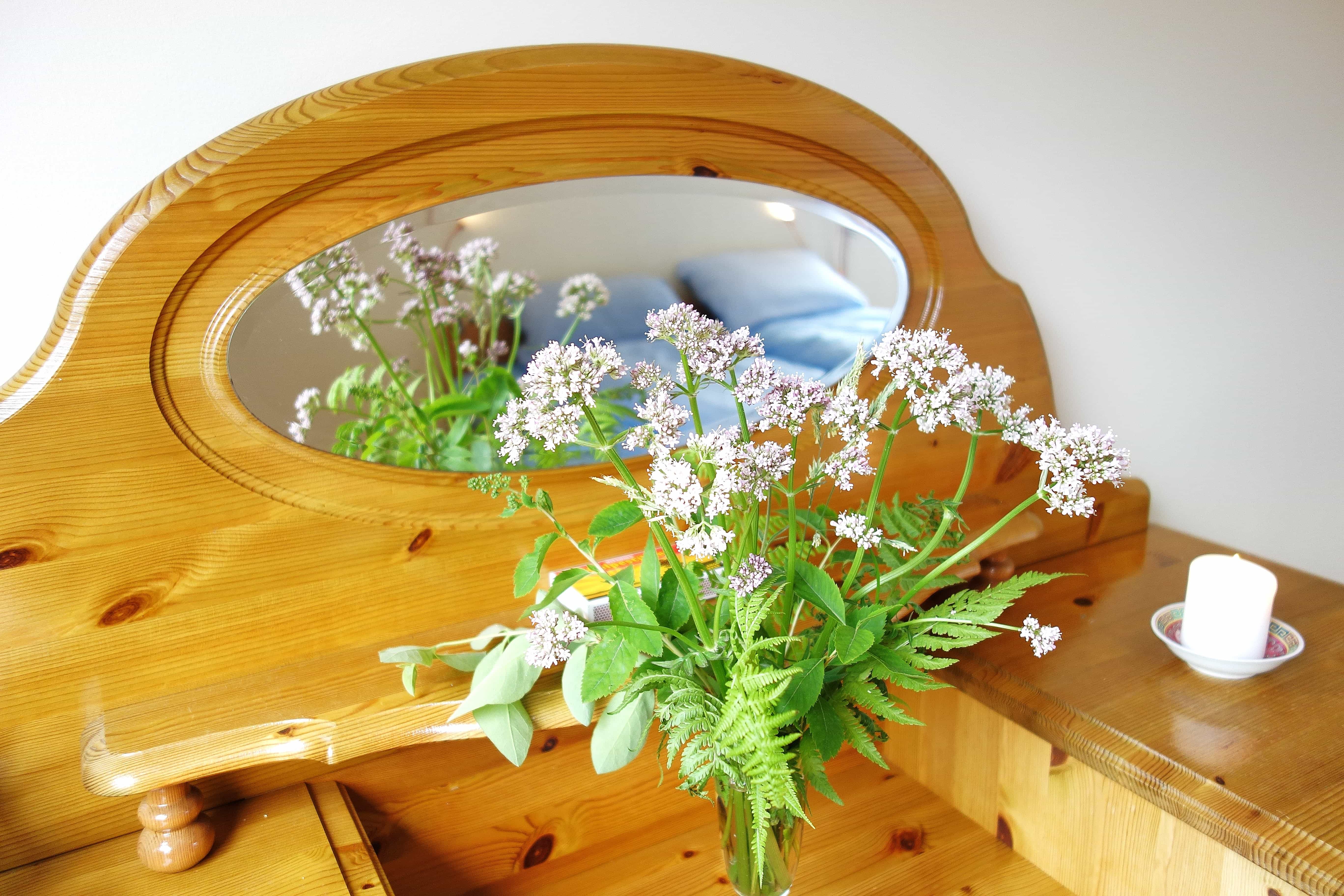 Frequently Asked Questions
Which room? How do I know where I will stay if I book a twin, triple or four-person room? You don't. We decide where each is hosted based on availability and occupancy. If you have a preference, please let us know.
Breakfast: you can order breakfast as an additional service. You then get a picknick basket for self-catering in your room. It contains homemade bread, a choice of sliced meat and cheese, a juice, an apple, coffee and tea. We do not serve breakfast in the Power Café, unless for large groups. Please collect your basket the day before.
Cleaning: you can order the final cleaning as an additional service when renting a private apartment or house. If you choose to clean yourselves, you are expected to leave it as tidy and clean as when you found it – shining in other words 🙂 All equipment and detergents you need are there.
Bed-linen: all beds have a down and pillow. You can rent bed sheets as an additional service or choose to bring your own. Mattrasses are up to 90cm x 200cm, downs are up to 140cm x 220cm. Bringing a hygienic inliner ("lakenpose") or sleeping bag is allowed.
Check-in and check-out: Check-out is at 12:00, check-in at 14:00. If you'd like to check-in earlier, please ask the reception upon arrival.
Pets and babies: are allowed in apartments and some, but not all rooms. Please contact us prior to booking when in doubt.
Keys and locks: Flørli is a safe place and rooms and houses are therefore unlocked. Rooms: you will generally not be able to lock your room, though a few are lockable. Apartments can be locked from the inside at night. If you are concerned about valuables, keep them on you or give them to the reception. If you appreciate a key, please let us know.
Toilets and baths: all rooms have access to an acceptable toilet and shower or bath, toilet paper is provided. Apartments: one bathroom per apartment. The bathroom has a toilet and shower, some have a bath as well. Flørli Historic Hostel: wash-basin on each room, one toilet and one shower in the basement. Free access to a shower and toilets in the Power Café, open 24hrs.
Kitchen: all guests except campers have access to well-equipped kitchens. There is an oven in all houses, but no microwaves. Salt and pepper, spices, oil for cooking, sugar, coffee and other food are not there, except if left by previous guests. If you have forgotten something you can ask us in the reception. Flørli also has a kiosque with a limited selection of food. You can also chose to dine in our café.
Wifi: free wifi is available in the Power Café, the School Pub and public areas by the fjord. Most apartments have reception inside. Flørli Historic Hostel has no internet.
Cancellation and modification: most room types have free cancellation until a week before arrival. Within a week of arrival we apply a strict cancellation policy regardless of circumstance and you will be charged the full amount of your room. You will not be charged for any additional services chosen like bed linen and breakfast. Modifications meaning a downgrade of your booking are also not allowed within a week of arrival.
Double-bed: most rooms are fitted with single beds and bunk beds. If you want a double bed, book Post Room or Radioshed Mini-Suite.
It is popular to stay in Flørli in summer holidays and weekends. Few rooms are available and are rapidly sold out.
See what is available  click here