Ferry on the Lysefjord
Overview of ferry services between Stavanger, Lysebotn, Songesand, Flørli and Lauvvik.
There are three ferry companies operating on the Lysefjord: Kolumbus, Norled and Rødne.
Kolumbus is the public transport offer. It is a fast-going boat which takes up to 10 cars and operates all year, though not on saturdays and sunday morning. Cheapest.
Rødne and Norled have summer-only fast-going boats. Rødne is the only operator that leaves from Stavanger city centre, it's a passenger boat. Norled takes 10 cars. Both of these offers are commercial and therefore more expensive than Kolumbus.

On our site you find an up to date overview with all ferry schedules.
Tips and tricks ferry on the Lysefjord
Book ferries online for weekends and holiday periods. Otherwise they may be full for passengers and cars. Our recommendation is to book them a few weeks in advance.
You can park your car safely and for free on all quays (except Stavanger). You can even bring your car to Flørli.
Campers, low sports cars and busses can't take the ferries. Regular cars are fine.
If you have special requests and last-minute questions, call the captain directly (numbers here)
Rødne and Norled ferries are expensive, but have convenient departure times and operate in weekends.
Fill up your fuel tank and your food supplies. There is no gasoline station or food store in Lysebotn.
Take your time. Driving in Norway and particularly the windy road to Lysebotn takes longer than Google claims!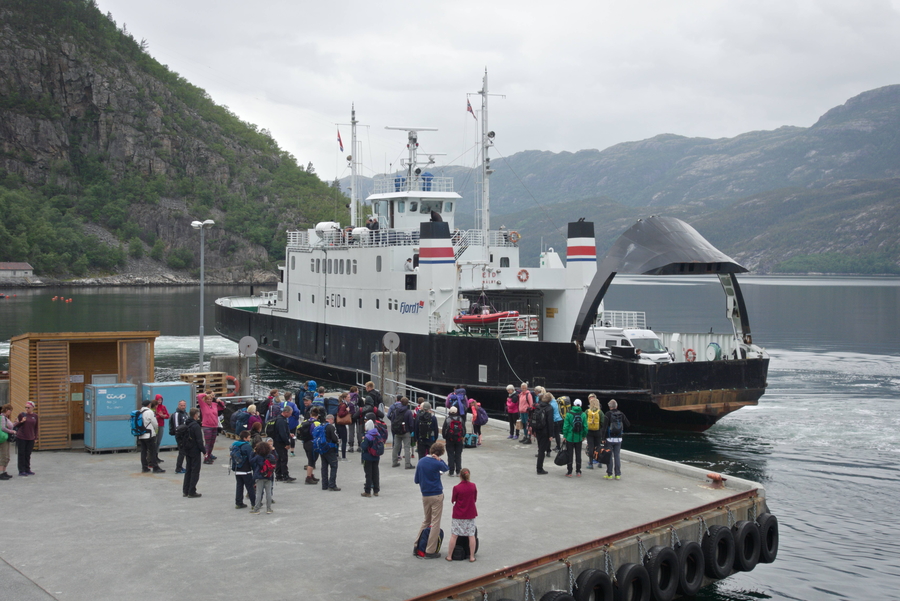 2023: updated information will be posted here as soon as new timetables will be published (spring 2023).
We expect an offer similar to last year.