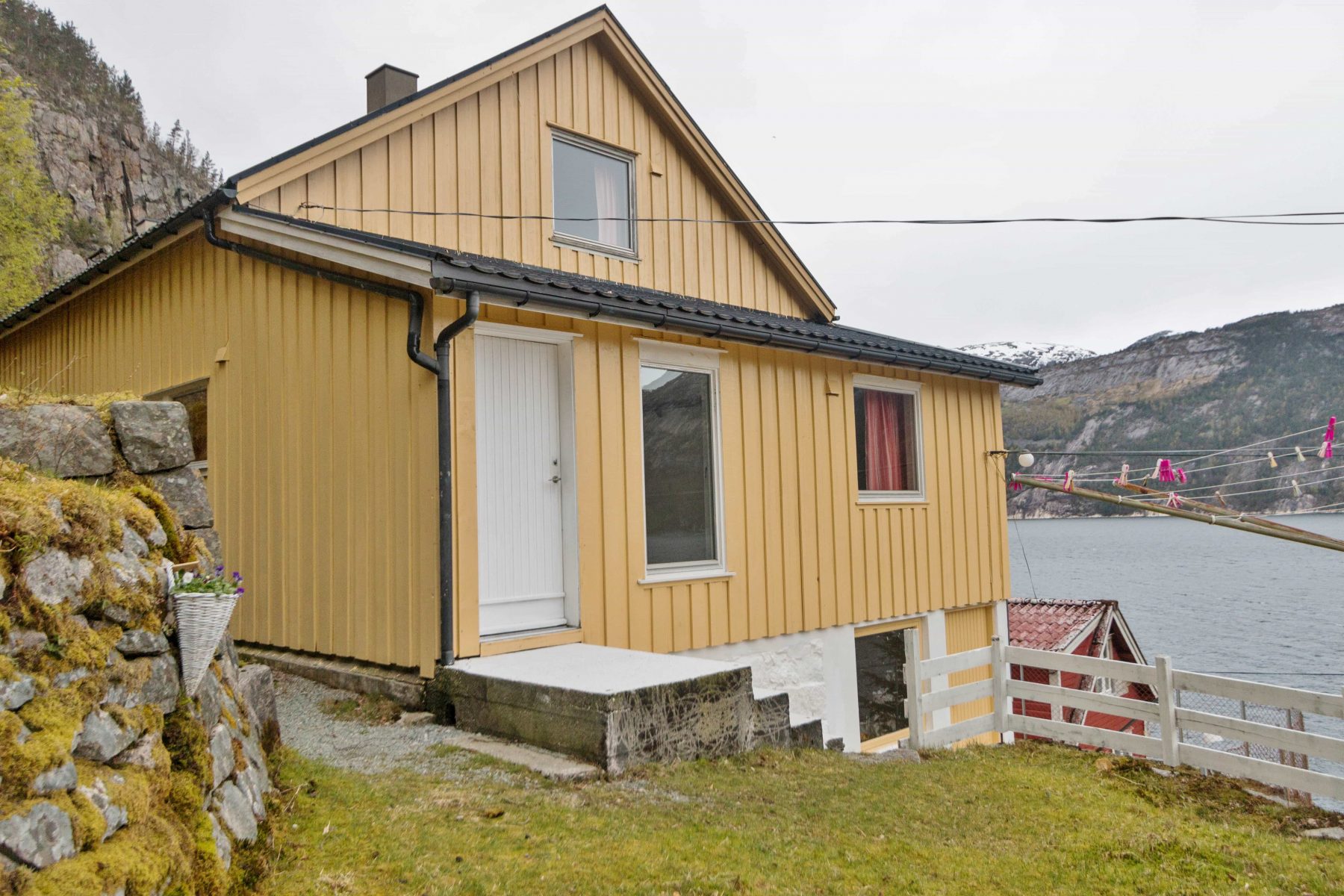 Yellow coloured, 9 bed and 3 bedroom apartment. This is the lowest and closest to the reception of all apartments, just 50 metres from the fjord. Spectacular fjord view, like all apartments have.
Well-equipped kitchen with a dishwashing machine. The internet reception in this apartment is poor or non-existing as the signal comes from a building 100m away.
In conjunction to this apartment, you can also rent Post Room, which is a separate room located on the corner of the building. That way you can host 11 people here.
Facilities:
9 beds, 3 bedrooms. 90cm beds
1 bathroom with shower, washbasin and toilet
spacious livingroom with lounge and dining seating
well-equipped kitchen with dishwasher
fireplace
limited access to internet
pets allowed (not unattended)
babies: ask for a baby-bed